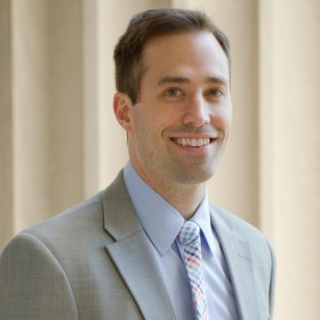 Education
PhD, Mechanical Engineering, Massachusetts Institute of Technology
MEng, Mechanical Engineering, Lehigh University
BS, Integrated Business and Engineering, Lehigh University
 
Contact Information
Room location:
Engineering II, Room 2330
Email:
susko

[at] engineering

[dot]

ucsb

[dot]

edu
Phone:
(805) 893-3252
Short Bio
I completed my PhD at MIT in the department of mechanical engineering. My research focused of the development of a novel robotic platform (the MIT Skywalker) for the neurorehabilitation of gait following a static brain injury such as stroke or cerebral palsy. I saw some great potential after concluding a month-long pilot trial with three impaired subjects to warrant further development and study of the new platform. Before this, I worked as a design engineer for two companies within Ingersoll Rand. The first of these was Club Car in Augusta, Georgia where I was part of a design team for a new 4x4 UTV (Club Car XRT950) and a LSV (Villager 2 LSV). I then moved to Annandale, NJ to work for the industrial solutions sector of the company and under the mentorship of the great Warren Seith and Lucas Taylor, I designed the most powerful cordless impact wrench (IR W7150) on the market today which went on to win an industry, automotive and internal design awards.
While in Georgia, I followed my passion for education and taught night classes in Physics at Augusta State University and it was there that I decided to pursue a career as an educator, which led me to MIT and now to UCSB. I love working with students and watching their development. It's awesome. I want to continue to improve the design program at UCSB by pushing it to be state-of-the-art, allowing our students to shine once they become Gaucho Alumni.